The keyhole garden is a culture technique from Africa.
It is mainly used in very dry regions or unfertile soils caused by erosion, as in Lesotho, for example.
This vegetable garden allows an important production of vegetables on a limited surface, while requiring less watering. In the central column, we pour water and drop off kitchen waste regularly. The compost formed slowly diffuses its nutrients and its moisture in the surrounding cultures.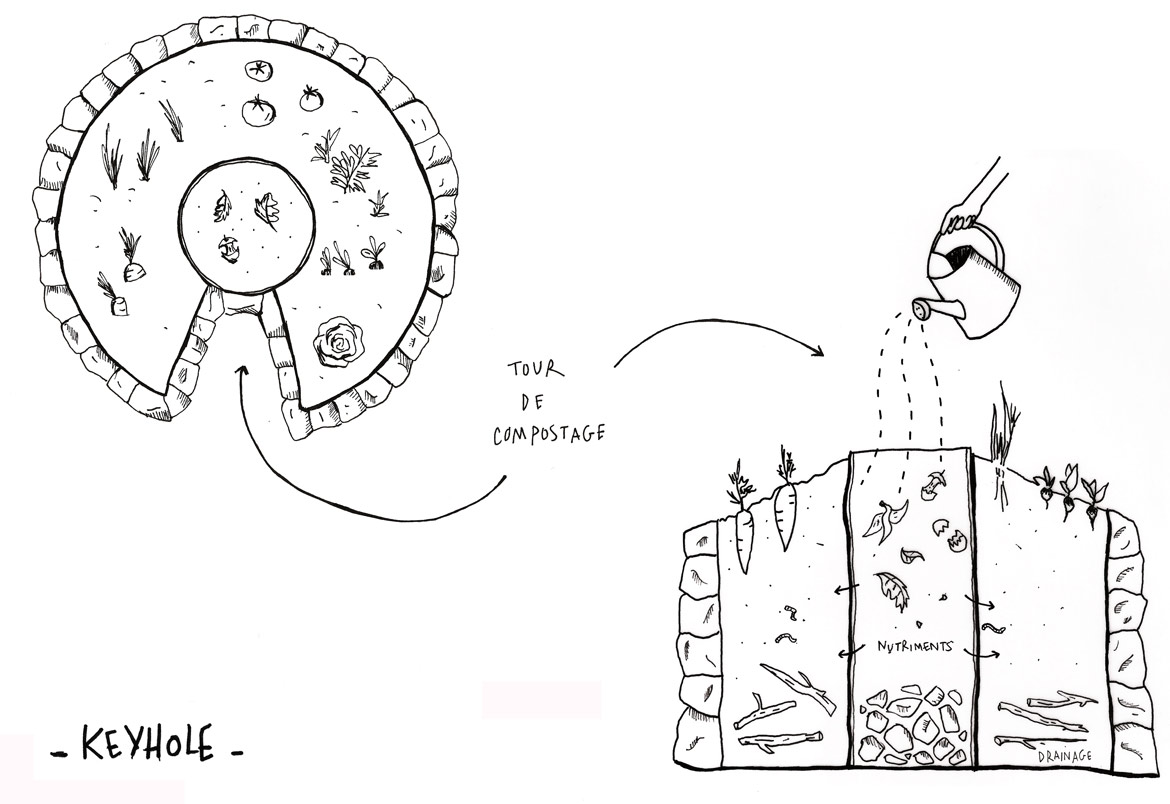 In the same category :
EnregistrerEnregistrer
EnregistrerEnregistrer
EnregistrerEnregistrer